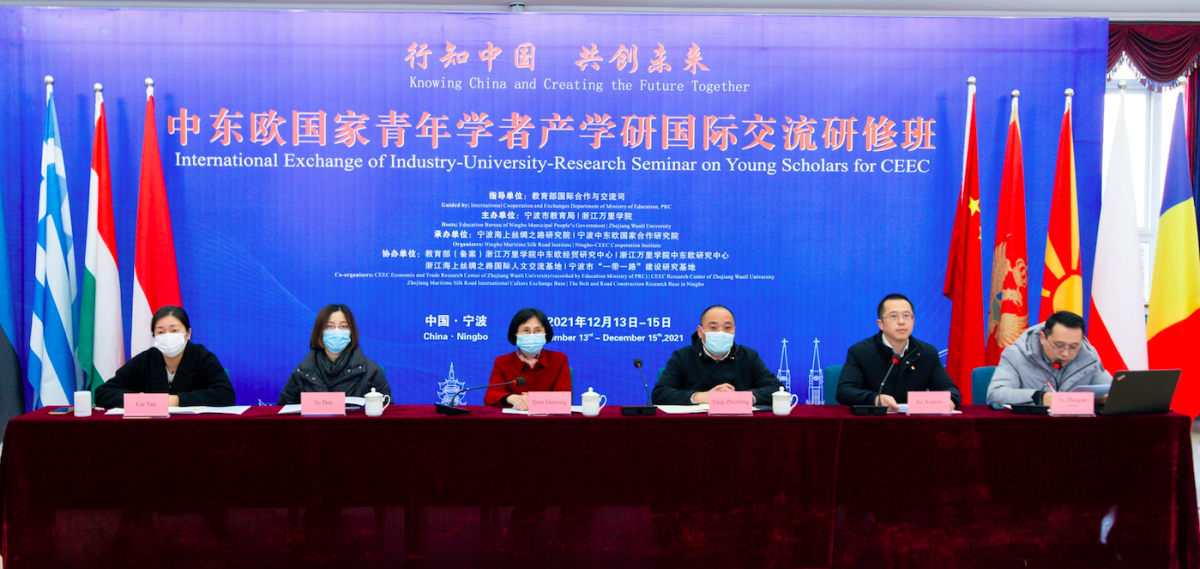 Knowing China and Creating the Future Together—The Online Seminar on International Exchange of Industry, University and Research for Young Scholars from CEEC was held Dec 13 in Zhejiang Wanli University, Ningbo, guided by International Cooperation and Exchanges Department of Ministry of Education of PRC, sponsored by Ningbo Education Bureau and Zhejiang Wanli University, and organized by Ningbo Maritime Silk Road Research Institute and Ningbo CEEC Cooperation Research Institute.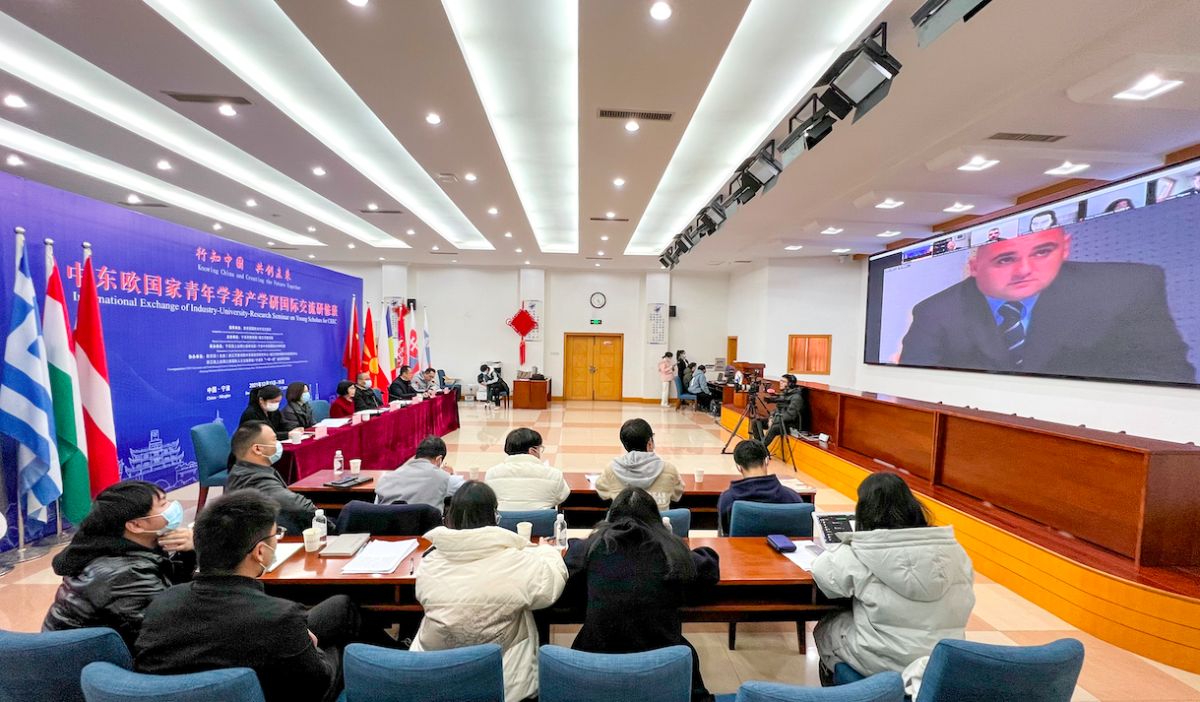 22 participants from 10 CEEC, including Albania, Bosnia and Herzegovina, Bulgaria, Croatia, the Czech Republic, Northern Macedonia, Montenegro, Poland, Romania, and Serbia attended the online opening ceremony.
Mrs. Qian Guoying, the vice-rector of Zhejiang Wanli University, pointed out that the university has maintained close cooperation and exchanges with colleges and universities in CEEC, took the lead in opening talent cultivation in the Czech language, a small language of CEEC in Zhejiang Province. Successively held high-end seminars for economic and trade, cultural officials, entrepreneurs, and young scholars from CEEC and countries and regions along the Belt and Road that were entrusted by the Ministry of Commerce, Education, Culture and Tourism of PRC. Which cultivated nearly 300 people from more than 50 countries.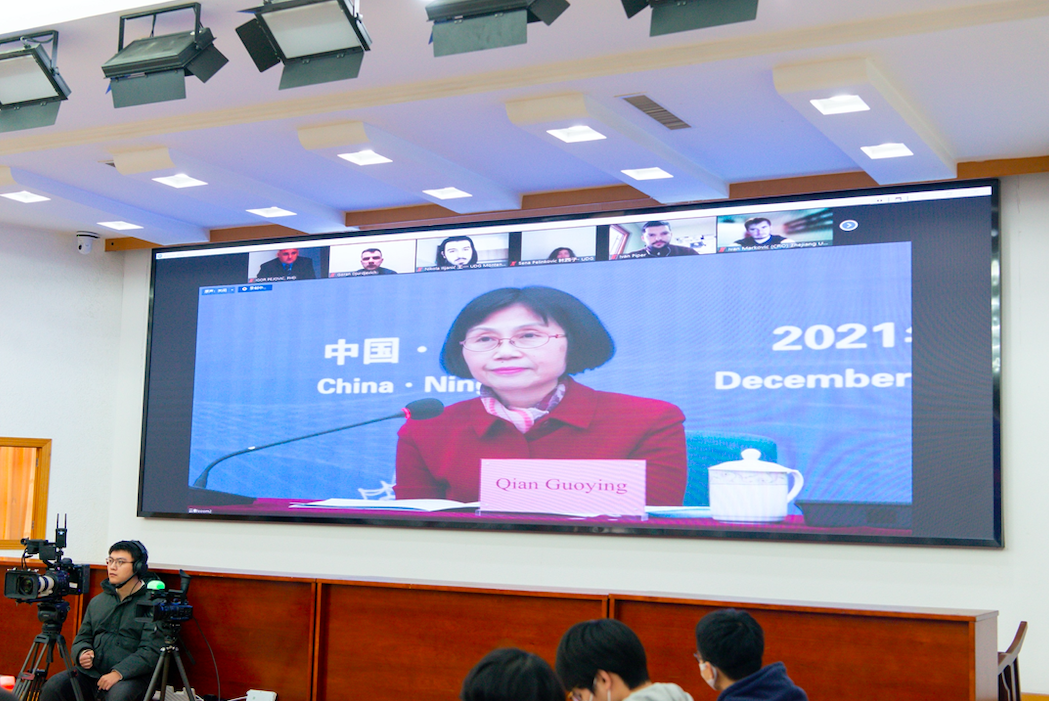 Vice-rector Qian hopes that this seminar will build a platform for communication and exchange between Ningbo and scholars from CEEC, and continue to deepen the positive exploration and innovative practice in the field of higher education in the time of COVID-19.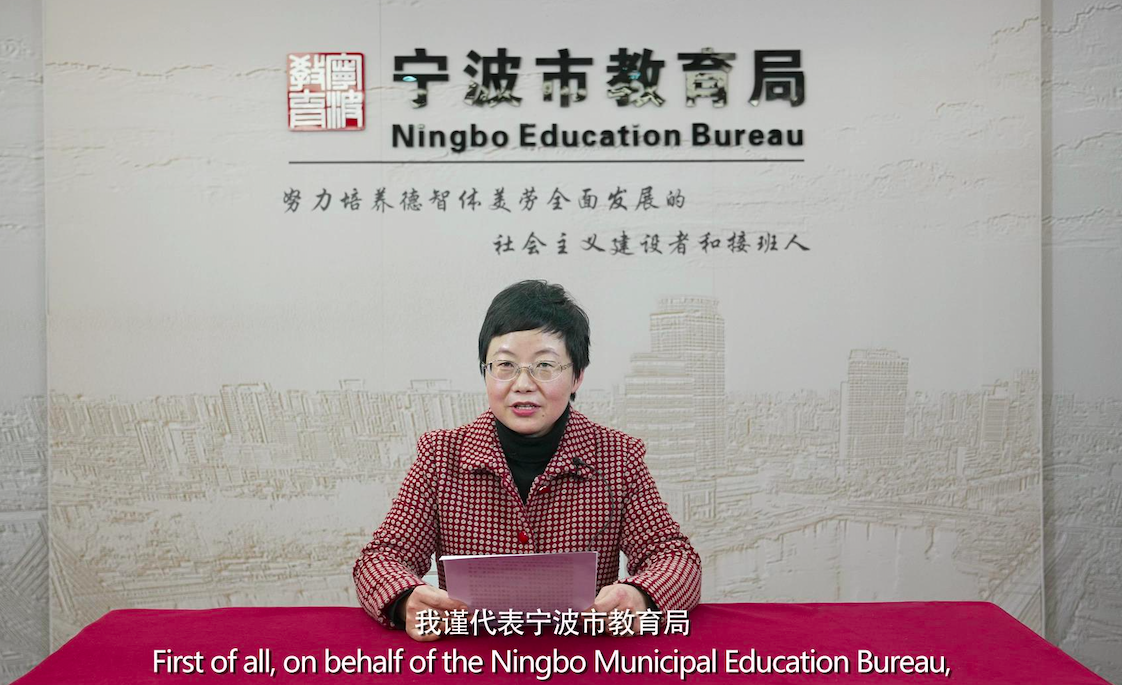 Mrs. He Qian, the deputy chief inspector of Ningbo Education Bureau addressed online said that the colleges and universities of Ningbo have established cooperative relations with nearly 100 institutions in CEEC, including cooperation in running schools, mutual credit recognition, cultivation of small language talents, two-way study abroad and country studies. The two sides are exploring new ways of international exchange and cooperation in education after the COVID-19. He Qian hopes that the two sides can form a long-term exchange and communication mechanism, learn from each other, jointly promote the vigorous development of higher education cooperation between Ningbo and CEEC, and jointly enhance the continuous progress of international education through this seminar.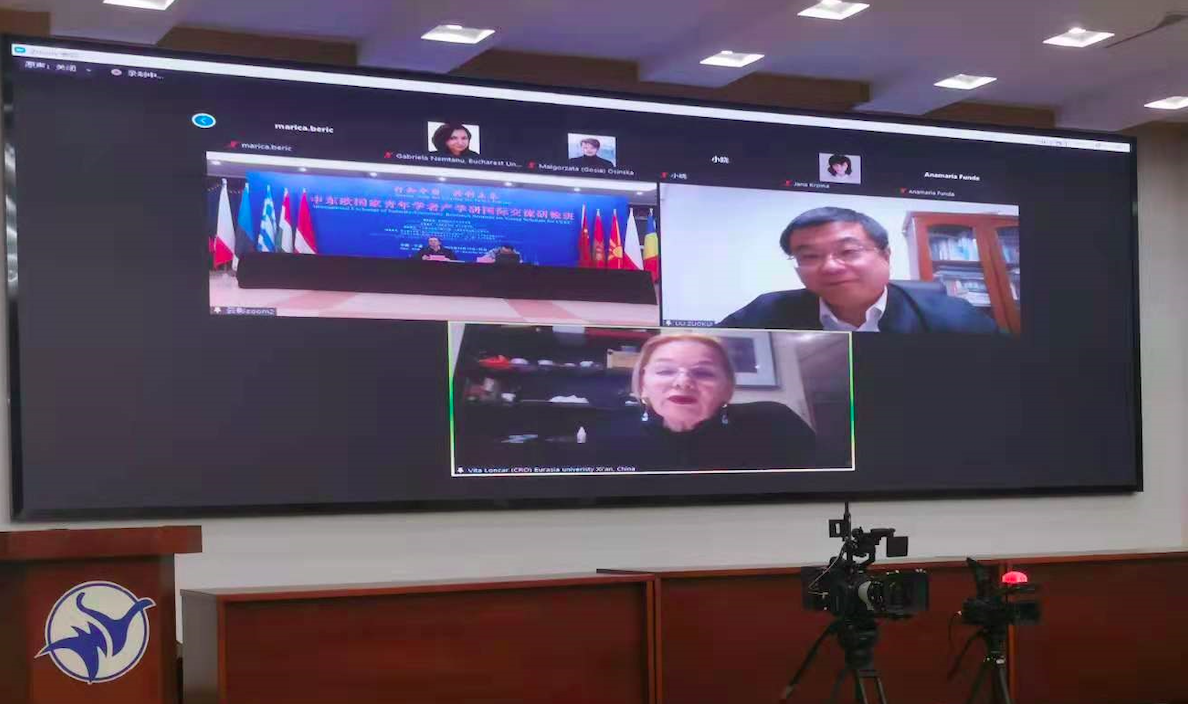 To let more young scholars from CEEC have a better understanding of the direction and future development of China's education policy, the three-day seminar will invite leading experts from Ningbo Municipal Bureau of Commerce, Development Research Center of Ningbo Municipal People's Government, Zhongnan University of Economics and Law and other relevant institutions through online professional teaching, exchange and discussion, and online visiting. Lay a foundation for experts and scholars from all sides to carry out offline mutual learning, exchange, and cooperation in the time of COVID-19.
Meanwhile, as a think tank platform for the service to the Belt and Road construction, Ningbo Maritime Silk Road Research Institute and Ningbo CEEC Cooperation Research Institute have been playing a role in holding high-end seminar activities, continuously enhancing the influence of international educational exchanges and cooperation for the University, and form a new pattern of education opening to the outside world.
转载自《甬派SPOTLIGHT》
2021年12月16日